Online gambling platforms with the support of crypto and blockchain are getting more popular. There are advantages for both users and casinos. For you as a player, the main advantage is that you can enjoy playing on an advanced platform, being more secure, and being able to make fast transactions.
If you are interested in playing by using your e-wallet, the first step is to choose a well-known website. We can recommend SatoshiHero, a great platform with an excellent selection of games from different categories. Also, if you are a beginner, all games are available in demo mode.
Moreover, we have to add that there is a great competition on the market these days, which means that you will come across numerous websites. You need to keep in mind that not all of them are safe, and that there is a chance to face different types of scams. Here are some details that may indicate that the gambling platform could be a scam.
Missing Details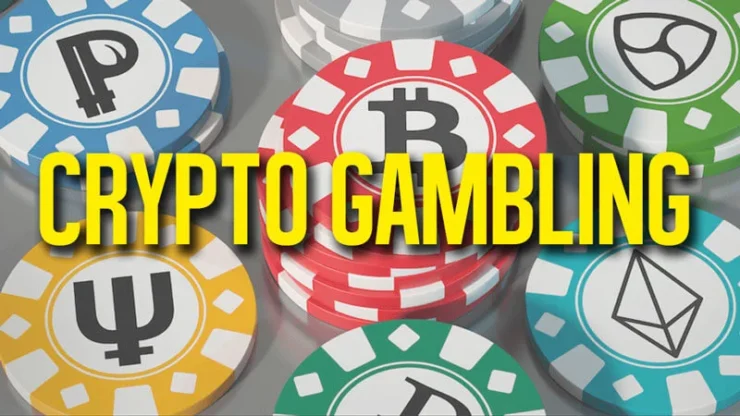 This is a red flag that you can easily spot. However, the issue is that many people don't pay enough attention to it. The first step upon visiting any gambling platform should be checking the additional information, such as the name of the company, address, license, types of protection, partnerships, gaming developers, and more.
When the website is reliable and safe, you can find all essential info on the first page. In most cases, they are available at the bottom, along with payment processors, terms, and other details. If you cannot find any of this data, we recommend you to skip such platform.
Unknown Games and Providers
One of the biggest issue with scams in crypto gambling is that there is a very low chance that you will be able to take any legal actions since you won't be even able to trace your transaction. Therefore, pay special attention to available games and developers.
Gaming providers that are popular these days are aware of this issue, and they will also look to collaborate only with well-known companies. Therefore, if there are games that are the same as on any other website, there is less to worry about.
The problem with unknown games and providers is that the software can be fake. Games can be rigged in a way where you will need to spend a lot of time to spot that. This is especially a problem for active players who might become more determined to win a prize, or return some of the losses after some time.
Another potential issue is that the platform simply won't pay you any of the funds you won. If you are not sure whether a platform is reliable, you can use a separate e-wallet where you will keep a lower amount of crypto, and then simply test it by playing in lower stakes, and then request a withdrawal.
You Must Download an App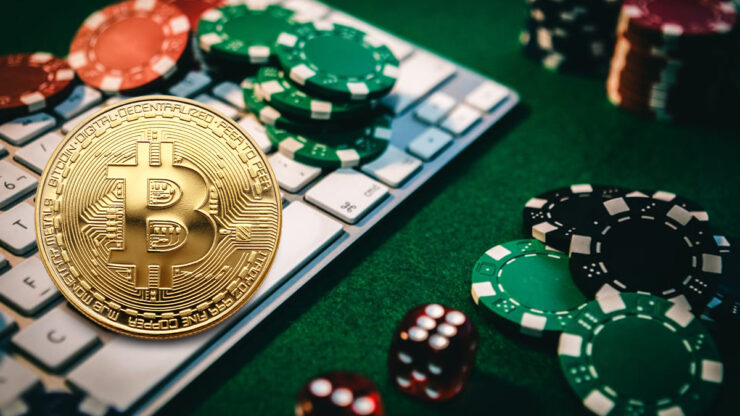 A lot of websites are offering mobile apps since they are more convenient for players. However, if that is a requirement, the following website may represent a risk. That is especially suspicious when it comes to crypto casinos.
The biggest threat is that you might end with a malicious files on your device, that will steal all data from it, including the funds on your e-wallet. Using an app should always be optional, and if that is the requirement, you should skip that site and check for something more reliable.
Too Attractive Promotions
It is common that online gambling platforms will offer various benefits and promotions to new and loyal players. However, if you find a deal that seems too good to be true, that could only be an attempt from a scam site to lead you into creating an account and making your deposit.
For example, if there is a website where you will get a free amount of BTC after registration, or 5 or more times the funds compared to your first deposit, you need to be cautious and find more details about that website.
Even if that is not a typical scam, the requirements may be too difficult for free funds to turn into profit. For example, if the wagering terms are over x50. That will only lead you into spending more money. On the other hand, there are even bigger risks, such as simply losing your money and not getting anything in return.
How To Avoid Crypto Scams?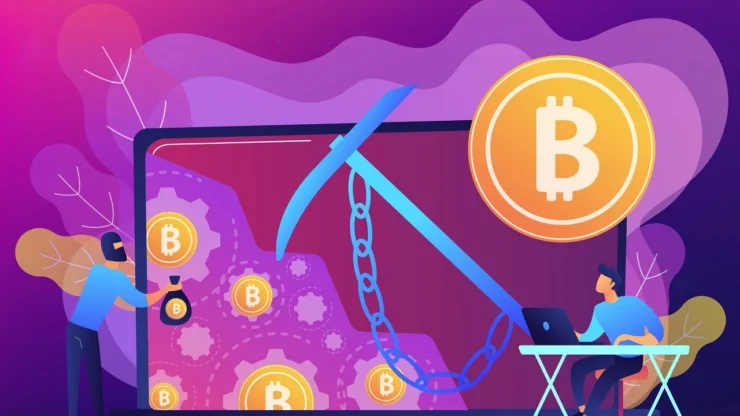 The solution is quite simple, and that is to always research the selection of websites, and avoid those that seems suspicious. There are different methods for that. The first one is to compare platforms and check if they are following the standards related to security.
Also, you can always check the experience of other players. There are many pages on social media and websites dedicated to this topic. If you see that many people are leaving negative comments on some platform, it probably is a scam.
Furthermore, always use protected network. Avoid public Wi-Fi, and never download any suspicious content. We mentioned using separate e-wallet for gambling. That is also a great way to be safer. Even if you face a scam, the damage will be much lower.
The Bottom Line
It is essential to be aware of all risks possible. That is the only way to get the most out of crypto gambling. On the other side, there are many benefits of it as well. High volatility may turn your prize into even bigger profit over time.
Also, blockchain technology is proving advanced resources to platforms, which means even better experience. Another advantage is that you can get faster transactions. Therefore, there is no need to wait for two days to get your prize.
However, in order to enjoy all these benefits, the first step is to make sure that you platform you choose is safe and reliable. Stick to well-known names in the industry, and chances to avoid any issues will be much lower.