The level of security increases as the threat level rises. That is why; smart home security systems are becoming more and more popular among the masses. But these security systems can be confusing. Choosing the right home security system requires consideration of so many factors. But if you're not from the tech side of the world, chances are that you may make a wrong decision.
Still, one big thing to look for is the connectivity of this system. It should be possible for you to control your home security system using your phone that is connected to the internet. To be at peace regarding your home safety, you need a reliable and fast internet connection, such as Xtream Mediacom, and the security is almost sorted. Get it by clicking here.
Furthermore, read through the following list of smart home security systems and choose one that has all the features that fit your requirements. You can choose one depending on what the situation is, like in the area that you live in and what your routine is.
Here are some of the best home security systems to install right away.
1. Vivint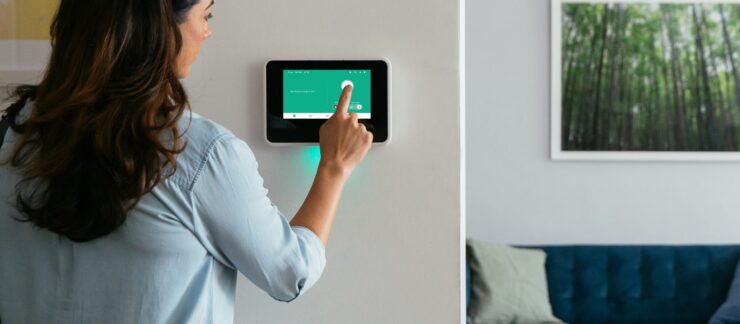 The best overall home security system according to critics and users, Vivint doesn't even require you to touch a button. For $49, you can get a professional installation that may not be available with other systems. Vivint also has a full line of equipment so that you only get the best of the best.
There is a smartphone app as well so that you can monitor security all the time. And if you come across a problem or have any questions, their helpline is available 24/7. With all these amazing features, you may think the price will be going through the roof. Its equipment may be costly but that's a one-time investment. The monthly subscription starts from $29.99 a month, not bad for a secure home right?
2. ADT Command
If you want a system that has a variety of features and equipment, ADT Command is for you. The system and devices are installed professionally and are monitored professionally as well. ADT is the most trusted brand name in the country. It has nine professional monitoring centers working day and night.
You will sleep better knowing that the best among the others is protecting your home. The company has a technological partnership with big names like Ford and Google Nest. Another amazing feature of ADT is that it gives the longest money-back guarantee in the market, six months. It also has the best customer service among others. While the monthly subscription starts at $28.99 a month, it has high contract termination fees.
3. Comcast Xfinity Home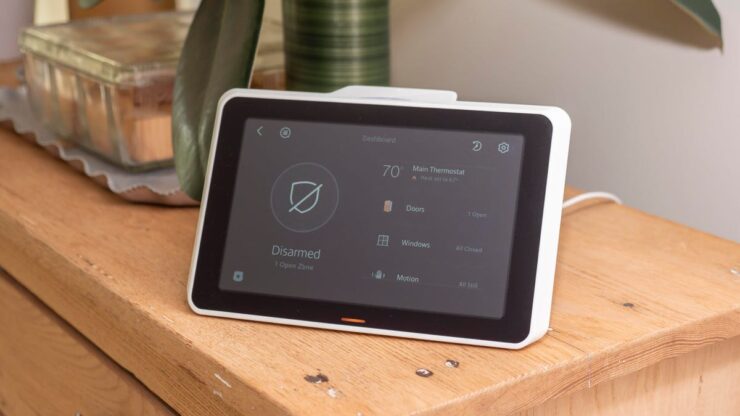 Three words that can completely define Comcast Xfinity Home are amazing, accessible, and affordable. Like the best in the market, it offers professional installation. It works well with Amazon Alexa and Google Assistant as voice assistants. There are other additional bundles like cable, phone, and internet. But you can choose to opt for them or not.
There is no contract required to avail of its services, which may come as a relief for many first-timers in trying out home security systems. It also costs way less than the others but its services are at par. The monthly subscription rates range between $15 and $25. Or you can go for complete home systems ranging between $360 and $600.
4. SimpliSafe
SimpliSafe has been ranked as the best budget-friendly home security system. This is especially for those who are just starting to get into smart home security. With just your voice, you can control this system, thanks to its integration with Amazon Alexa and Google Assistant. As Alexa is more advanced in terms of home security than Google Assistant, you may want to choose her.
Other than that, it also works with a Nest thermostat. If you want to use the interactive plan, you will need to subscribe to it. Otherwise, you can use it for free. The interactive plan of SimpliSafe is cheaper than the other, at $27.99 per month. The professional and DIY installations will take $79 and professional monitoring 24/7 starts just from $17.99.
5. Cove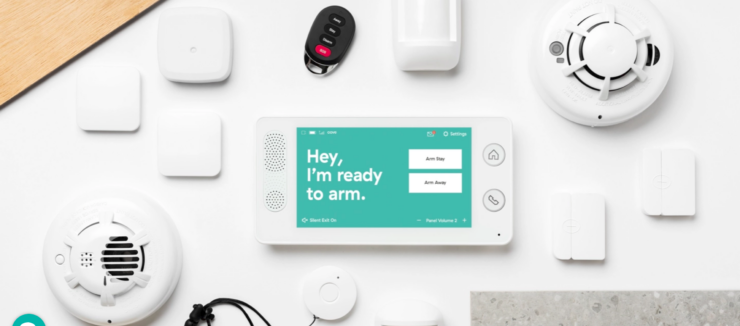 If good customer service is what you are looking for, Cove is for you. It has a 98% customer retention rate, so you know it's that good. It has done it by making things easy for customers like no contracts for services and penalties on service cancellations. The equipment comes along with a 7-inch panel that you can use to control the security.
All the equipment comes with a lifetime guarantee, so it really is just a one-time investment. You can also upgrade to new equipment and plans for free. In case of an emergency, you can opt for RapidSOS so that help gets to you sooner.
Tips for maintaining and troubleshooting home security systems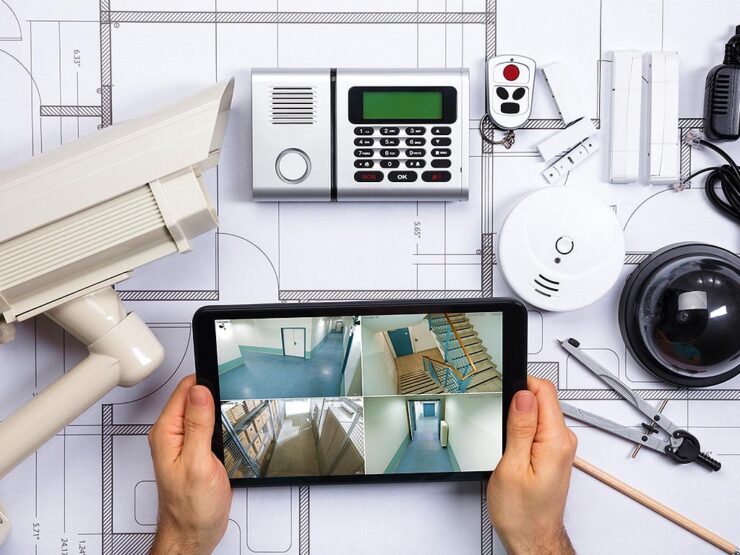 Home security systems are an important investment to protect your property and loved ones. However, like any other system, they require regular maintenance and occasional troubleshooting to ensure they function properly. Here are some tips for maintaining and troubleshooting home security systems:
Keep the system updated: Regularly check for firmware and software updates for your security system. Keeping your system updated helps to ensure that it is secure and functioning properly.
Replace batteries: Most home security systems use batteries for their sensors and other components. Regularly check and replace batteries when needed to ensure that your security system is always functioning properly.
Check sensors: Make sure all sensors are securely fastened and working properly. Dust or debris can interfere with motion sensors, so clean them regularly. Also, check for any obstructions that may block sensors.
Test the system: Test your security system regularly to ensure that it is functioning properly. You can do this by triggering an alarm or activating a sensor to see if the system responds as expected.
Keep the manual handy: Keep the user manual for your security system on hand. It will provide information on troubleshooting common issues and how to properly maintain your system.
Contact support: If you are experiencing issues with your security system that you cannot resolve on your own, contact the manufacturer's technical support team for assistance.
Keep the system password protected: Make sure to use a strong, unique password to secure your security system. Regularly change your password and avoid using common passwords to prevent unauthorized access.
Conclusion
If you are constantly worrying about the safety of your home and loved ones, it is time to get one of these systems. Your home will be safe when you are in there and also when you're out