The Sector 8 is a great tablet for those on a budget. It has many features that make it attractive to consumers, such as its low price and large screen.
However, there has been some speculation on whether or not the Scepter 8 tablet has a SIM card slot. Some people believe that it does, while others think that it doesn't. We decided to do some investigating and found the answer.
The answer is, unfortunately, no, the QLink Scepter 8 tablet does not have a SIM card slot. This means that you will not be able to use this tablet with a cellular data plan. However, the Scepter does have Wi-Fi capabilities.
In this article, we will further dive into the specs of the Scepter tablet to see if it's still a good purchase despite not having a SIM card slot. We will also look at some of the alternative tablets on the market that do have SIM card slots. Stay tuned for more information.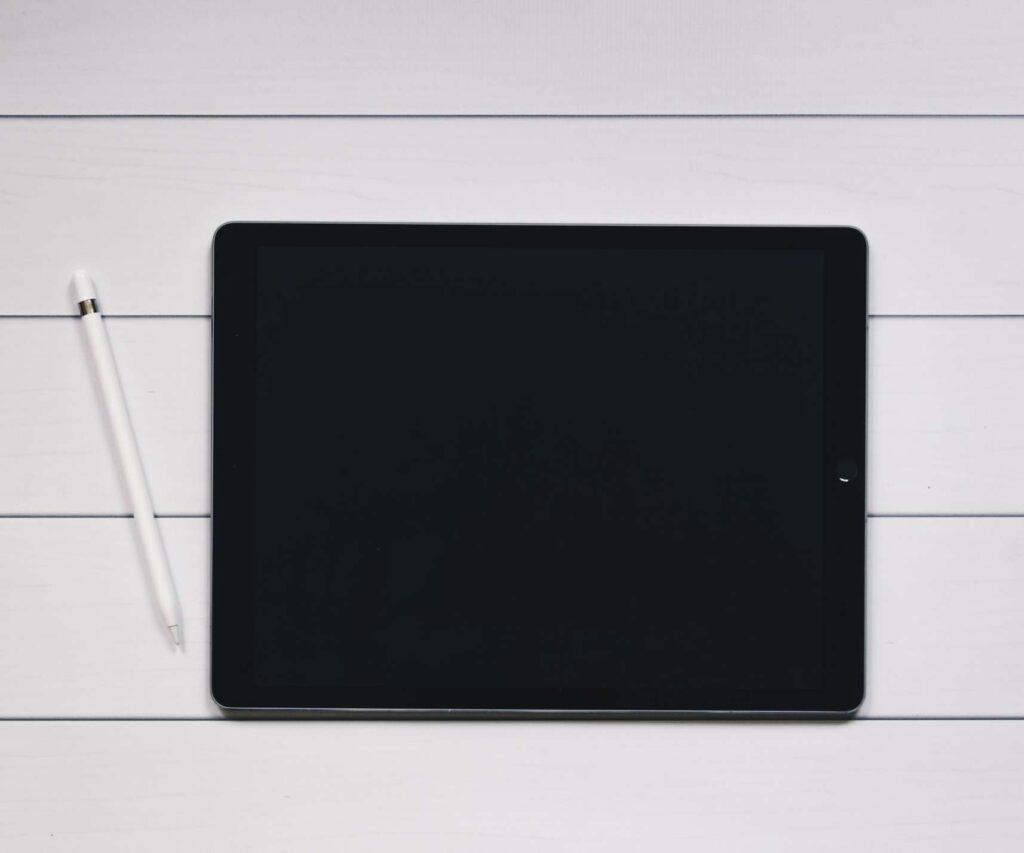 Why is Specter 8 still a good investment?
Although the QLink Scepter 8 tablet has a modest set of specs, it does come with some useful features like support for Project Treble, Android 11 Go Edition, a dynamic partitioning system, and user-friendliness.
It uses the Allwinner-A100 chipset, which by default operates at a speed of about 1.43 GHz, but can be overclocked to more than 1.68 GHz.
But the downside is that it has only 1 GB of RAM, so it can be a little sluggish and not very good for heavy activity. It has only the essential Google Go Edition apps and very little bloatware.
In short, if you are looking for a low-cost investment that runs the latest Android version, is user-friendly, and is not anything too fancy, the Scepter 8 is still a good option.
Alternatives to Specter 8 that support Sim card
For a lot of people, being able to use a cellular data plan is a must. If that's the case for you, there are plenty of alternative tablets on the market.
2023 Apple iPad Pro
The Apple iPad Pro comes with an 11-inch Liquid Retina display, ProMotion technology, and a resolution of 2388 x 1668. It is used to run the iPad's operating system. It comes with 256GB of internal storage and the Apple M1 processor.
I personally have this and it is a great tablet for work or for general purposes. The only downside is that it is a bit pricey, but if you can afford it, it is definitely worth the investment.
Samsung Galaxy Tab S7 Plus
The Samsung Galaxy Tab S7 Plus comes with a 12.4-inch Super AMOLED display and a refresh rate of 120Hz with a Qualcomm Snapdragon 865 Pro processor. The tablet is powered by a 10,090 mAh battery that supports 45W fast charging.
It is a good option if you are looking for something with a big battery along with a great display. The processor is also powerful enough for gaming and other heavy tasks. All in all, it is a great tablet for productivity as well as entertainment.
Lenovo Tab M10 FHD Plus
The Lenovo Tab M10 FHD Plus comes with a 10.3-inch Full HD+ display and is powered by Android 9.0 Pie. It is equipped with a MediaTek MT6762 Helio P22T CPU and has 128GB of internal storage. It has a 5,000 mAh battery.
It can be classified as a mid-range tablet, and it is one of the best options in its price range. It offers good value for money with its features and specifications.
iPad Min(2019)
If you want a portable device with an average screen, the Apple iPad Mini is a great option. It sports a 7.9-inch Retina display with True Tone color for a more vibrant experience.
It's powered by the A12 Bionic chipset. which makes it a great device for gaming and other demand-oriented apps.
Samsung Galaxy Tab S7
The Samsung Galaxy Tab S is another excellent alternative. It has an 11-inch WQXGA resolution IPS LCD display and runs Android 10 as its operating system.
It is powered by the Qualcomm Snapdragon 865 Plus chipset, which makes it good for gaming and other processor-intensive activities. A battery of 8000mah is a plus.
Conclusion
I hope you found this article informative. In theory, the Scepter 8 is a good investment. However, the lack of a SIM card slot might be a dealbreaker for some.
If you are looking for a tablet with a SIM card slot, there are plenty of other great options on the market. Be sure to do your research to find the perfect tablet for you.